The Android Table: How To Play Translated Audio
How To Switch To Gapped Audio Mode
Translated audio sermons are referred to as Gapped Audio sermons, meaning Brother Branham will speak followed by a translator. To play Gapped Audio from The Table app, you must switch to Gapped Audio Mode.
In the Sermon Index, sermons with the Gapped Audio Mode feature available will display the Gapped Audio mode symbol. Select a sermon with this symbol to access the feature: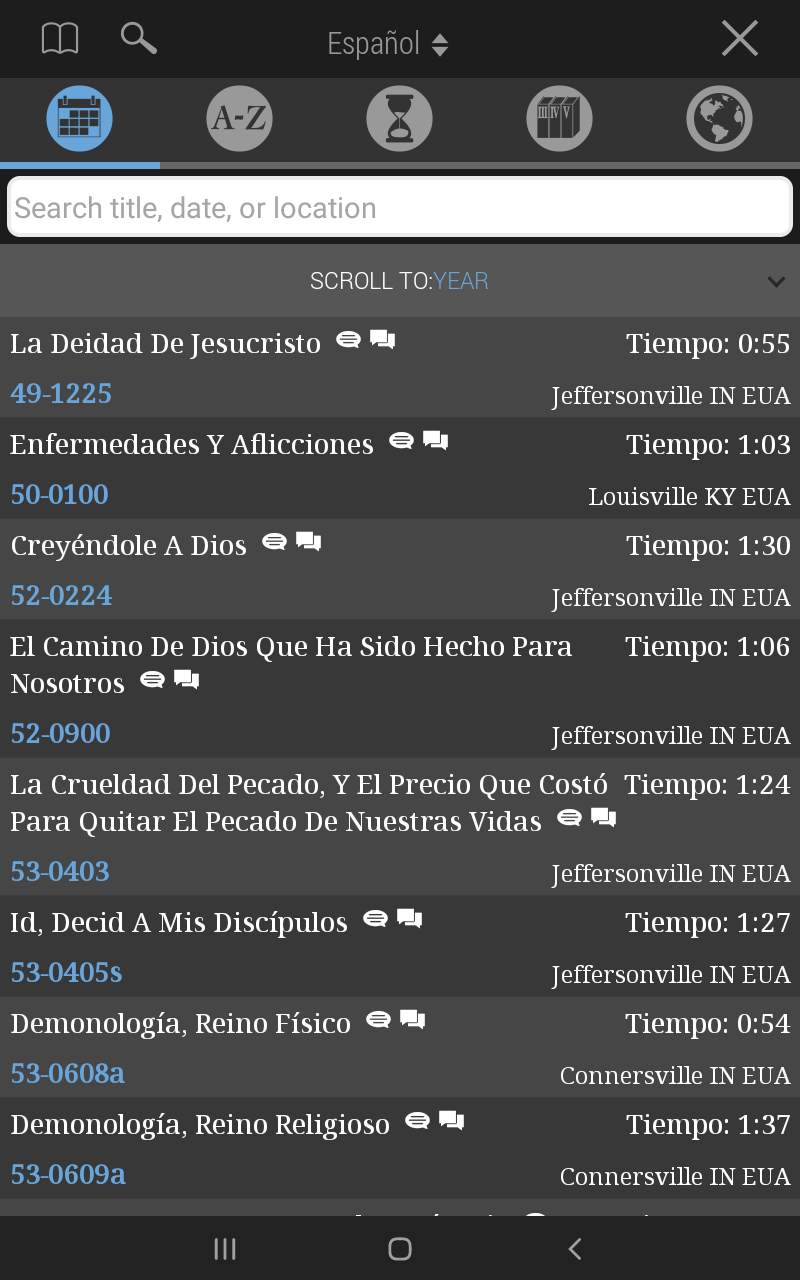 After the sermon has been opened, locate the audio player. (If you are in full screen mode, you may need to scroll down.)
You will see the subtitle symbol to the left of the audio controls. Select the icon to see two options.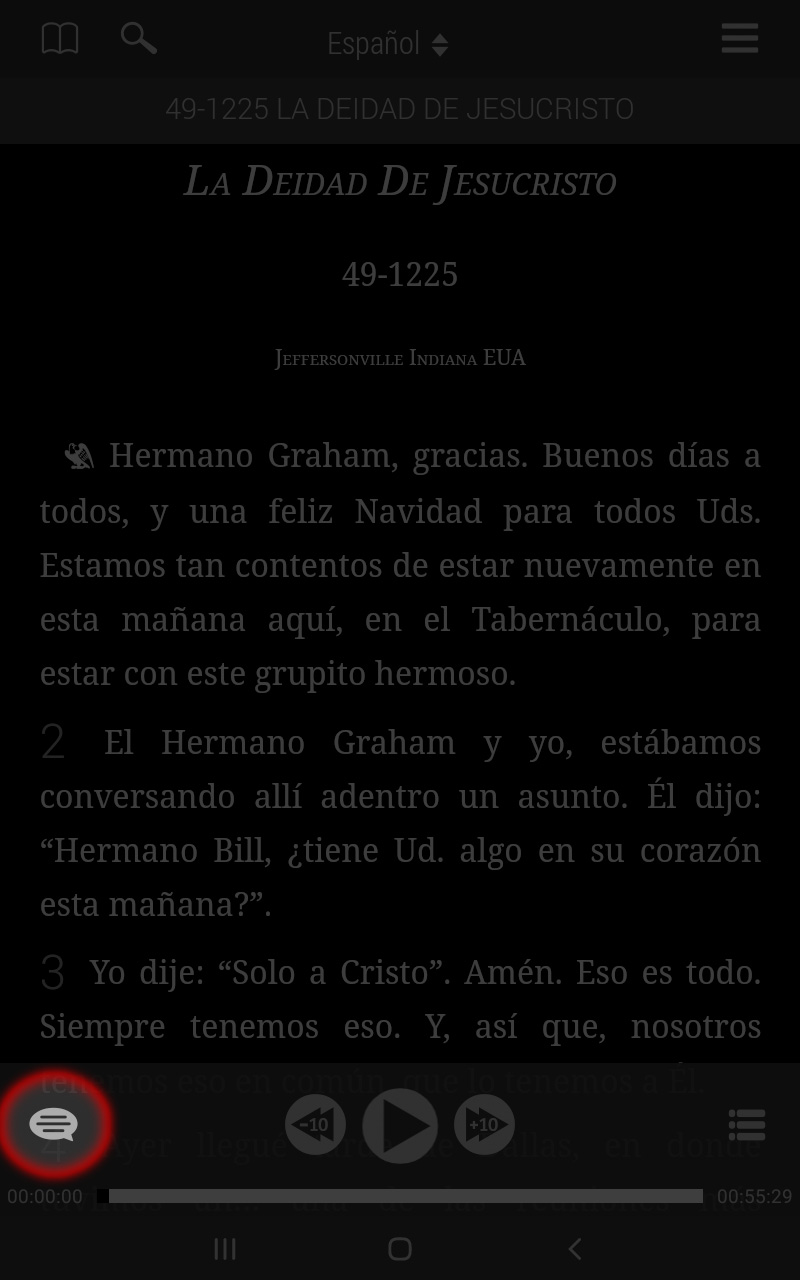 This will allow you to switch between English audio with subtitles and Gap Tape mode.