How To Install The Lifeline iOS Application
System Requirements And Instructions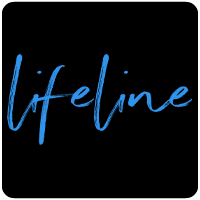 Lifeline
System Requirements
The Lifeline iOS application is compatible with iOS 13 and up.
Instructions
From your iOS device, select the link above or open the App Store and search for "Lifeline vgr"
Select Lifeline from the list of search results.



Select the get button.



The application will begin installing.



Once it is finished, select open to open the app.



A prompt will appear asking if you allow Lifeline to send you notifications. Please choose allow to receive notifications when new content is added to the app.



A second prompt will appear asking if you allow "Lifeline" to use your approximate location? This allows you to share your location when you leave feedback.
Please choose from one of the options: allow once, allow while using app, don't allow.



The setup process is complete. Enjoy using the Lifeline application.