How To Sponsor An Agapao Tablet
To sponsor an Agapao tablet, login to your branham.org account and select click here to sponsor a tablet if you've made no changes to your account information or preferences. If you've made changes to your information or preferences, select the save button at the bottom of the screen first.
Warning: Any changes to you have made to your account will be lost if you don't select the save button before proceeding.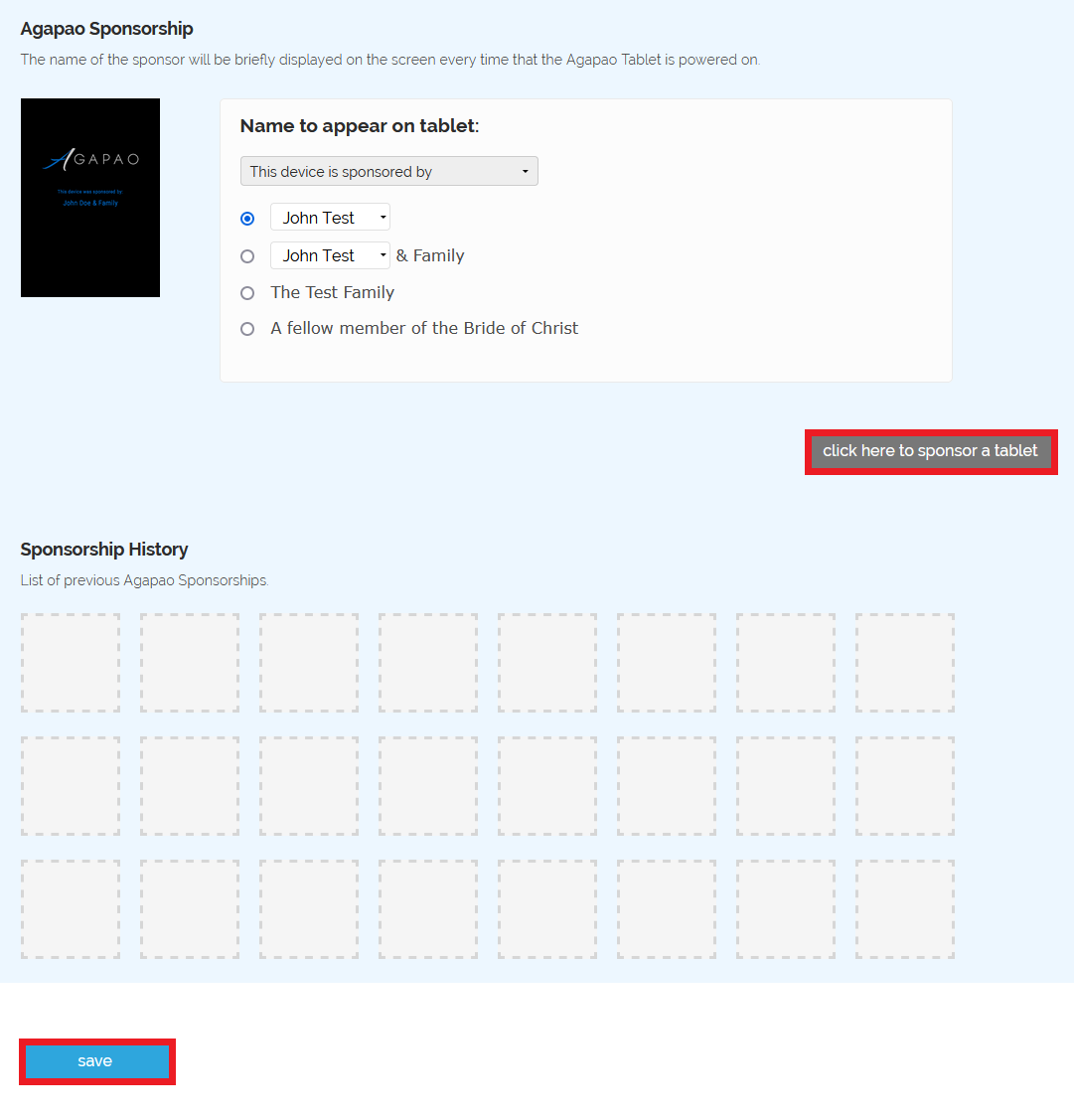 Once you have proceeded to the Sponsorship page, you will see two sponsorship options:
Sponsor Once
and
Sponsor Monthly
.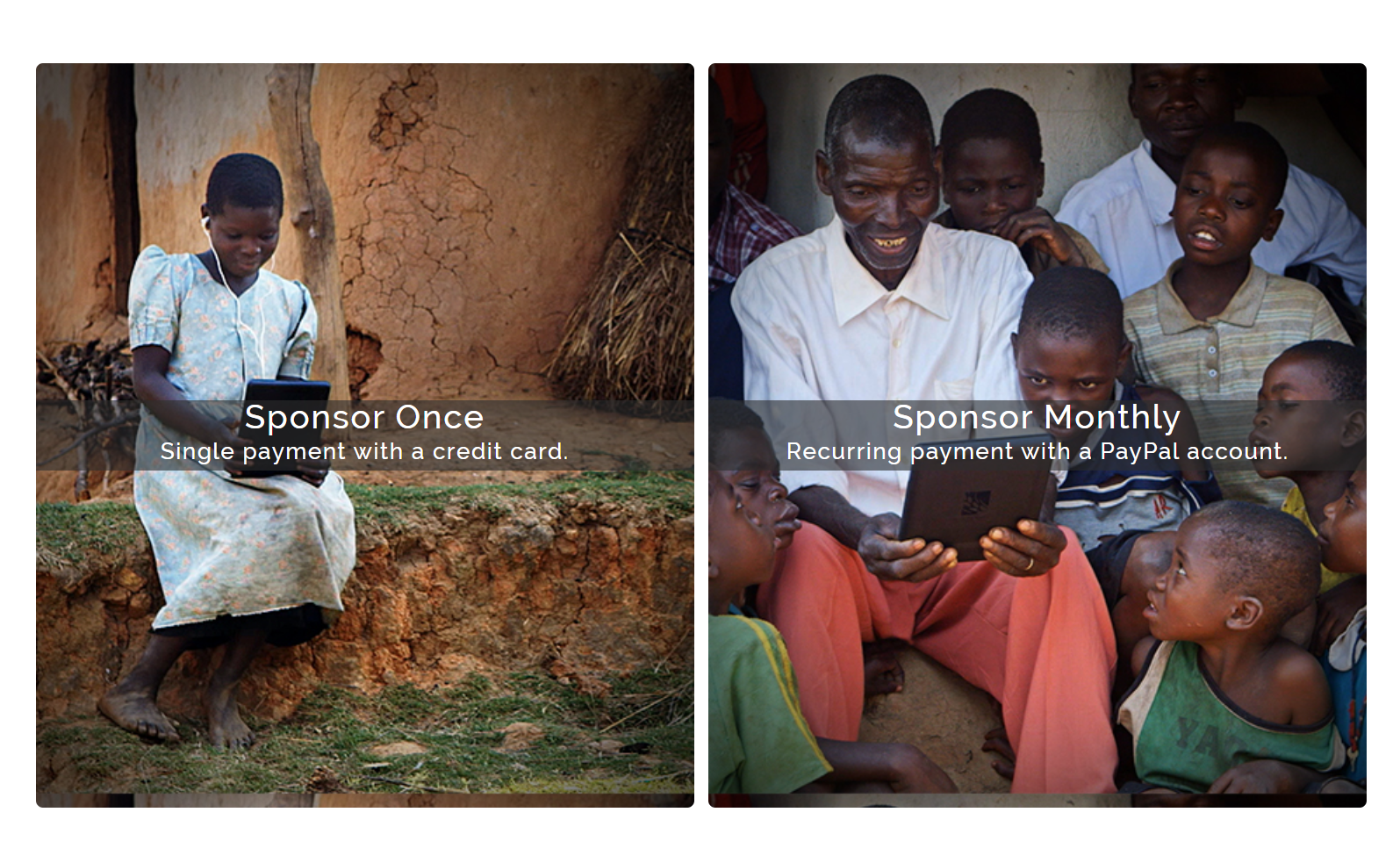 Sponsor Once is a single payment made with a credit card.
Sponsor monthly is a reoccurring, monthly payment made through Paypal.
---
Sponsor Once
If you would like to make a single payment, select sponsor once.
Select the number of tablets you would like to sponsor and fill out the necessary credit card and billing information.

Select confirm order.

Once your order has been confirmed, you will receive a confirmation email.
---
Sponsor Monthly
Select Sponsor Monthly.
Choose the number or tablets and dollar amount you would like to sponsor monthly.

Select the subscribe button to be redirected to PayPal.

PayPal Subscriptions:

When you click subscribe, you will be re-directed to PayPal and required to sign in to your PayPal account. PayPal will automatically charge your account once per month for the amount that you choose above. The payment date will be the same each month.

Example: If you subscribe today (February 11th) for one Agapao Tablet per month, each month on the 11th the amount will be deducted from your PayPal account.

Should you not wish to continue to support this project, you may unsubscribe from the PayPal recurring payments at any time from you branham.org profile. An unsubscribe button will appear at the bottom of your Account Profile located under PayPal Subscriptions.

You will receive a confirmation email every month when your sponsorship payment has processed.
---
Sponsorship History
As you sponsor tablets, a list of your previous Agapao Sponsorships will appear under Sponsorship History near the bottom of your branham.org account profile.